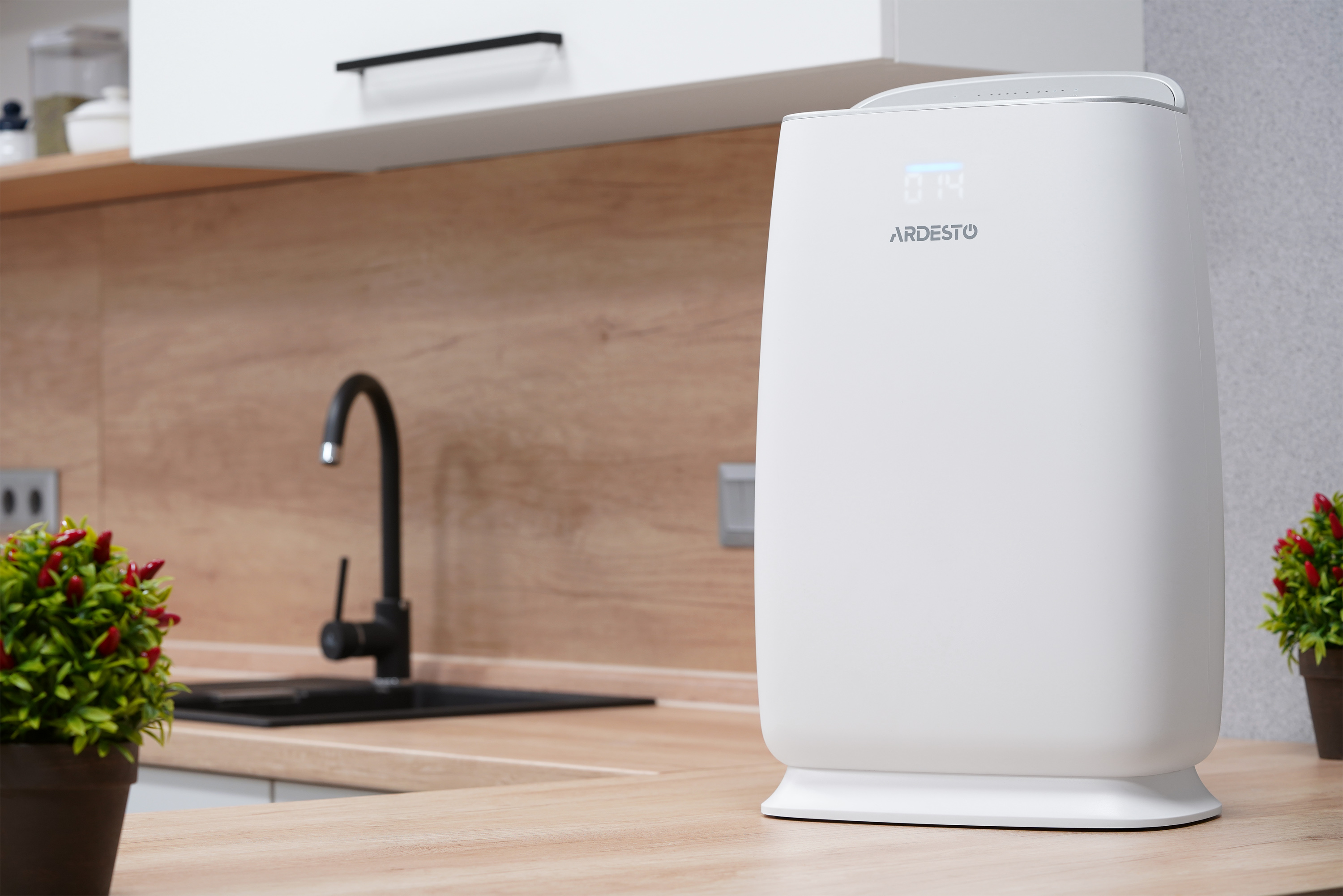 The updated range of Ardesto climatic appliance includes a brand-new air purifier with an innovative filtration system and indication of air quality and level of pollution.
The AP-200-W1 air purifier is equipped with the 3in1 filter. The pre-cleaning filter is able to retain hair, wool, and fur, fibers, large particles, dandruff, etc. The HEPA filter effectively removes PM2.5 particles, smoke, dust, mites, and other particles from the air. The final activated carbon filter, which is made of high-quality materials and modified by special patented technology, ensures efficient air purification from formaldehyde particles and other gaseous substances and particles.
The Ardesto AP-200-W1 is made in white plastic body with a grey insert on the top. Additional features include a timer, sleep mode, ionization system, and a child lock function.