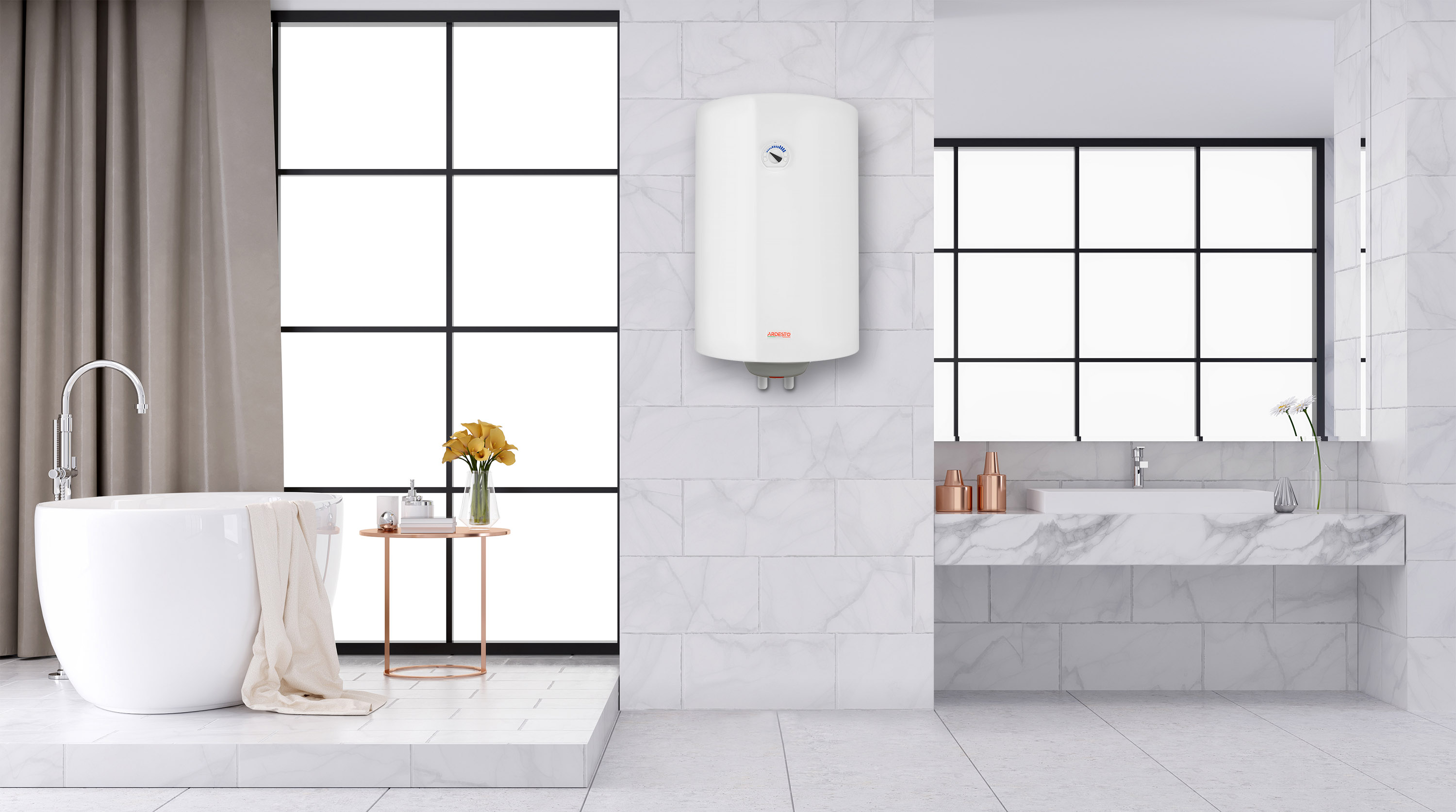 Electric storage boilers with wet heating element are presented in three volumes – 50, 80 and 100 liters.
Water heaters are made in a round form factor and are mounted in a vertical position. The mechanical control panel is located on the outside panel, at the bottom, and the heating indicator is located on the front panel of the water heater. The tank has an enameled coating and insulation of 19 mm. Magnesium anode is used as a catalyst for scale.
Ardesto water heaters are manufactured in Italy, which guarantees stable operation and high quality. Warranty for a tank is 2 years, and for electronics warranty period is 1 year. The replacing of a magnesium anode 1 time in 2 years provides prolonging the warranty service of the tank for once time in a year.