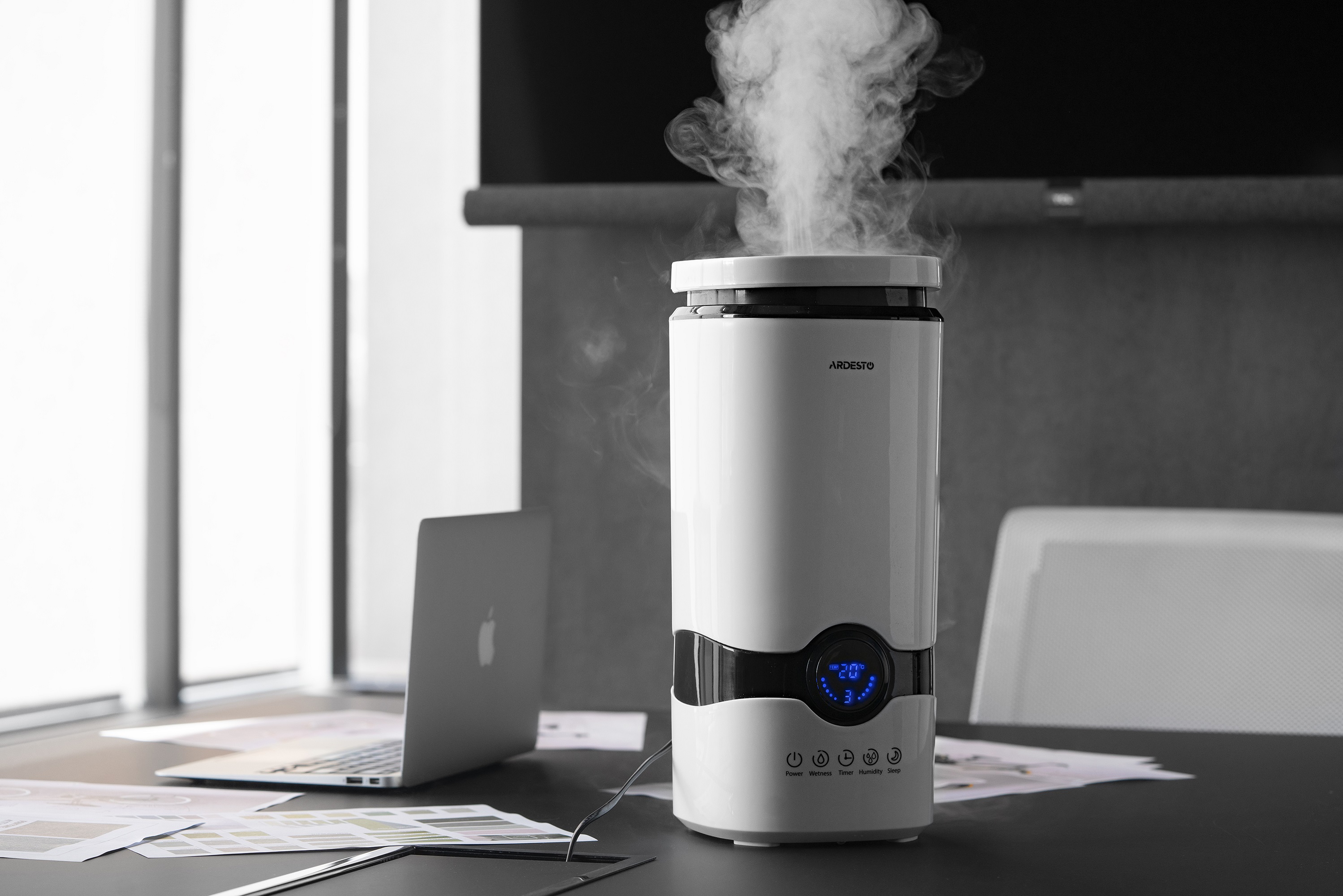 The new models of air humidifier are made in a column-shape and of durable white plastic, which is complemented by decorative black glossy inserts. Ergonomic design with a top water filling, allows you to control the water level in the tank easily.
The productivity and power capacity of the devices is estimated to humidify the air in a room of up to 40 m2. The large 4-liter water tank and evaporation capacity of 300 ml per hour allow using this device continuously for up to 10 hours. Thanks to their silent operation, these devices can be used during sleeping or napping time – the new air humidifiers also support an automatic shutdown function when the tank is empty.
The USH-M-BTN-4L-W model has a mechanical control lever, while technologically advanced version – the ARDESTO USH-M-LCD-4L-W air humidifier has a remote controller. The latter model also has a LED display, timer and built-in temperature and humidity sensor that automatically adjusts the intensity of evaporation.