Cooktop Ardesto ICS-B116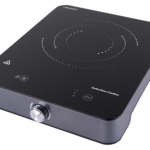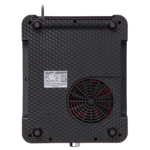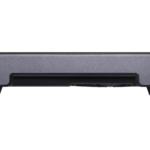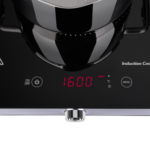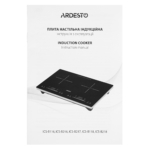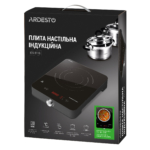 Induction electric cooking plate with one hob eye with power of 1800 W, combined control, temperature and power adjustment, cooking timer and protection against overheating and voltage surges.
* Рекомендована роздрібна ціна
Where to buy
Burners
1 (190 mm, 1800 W)
Power control, W
200-1800
Bottom diameter of dishes, cm
12-26
Temperature control
60°С-240°С
Auto power off
2 hours after cooking
Protection
Against overheating and voltage surges
Dimensions (WxHxD), cm
28x7.5x35.5
Power supply, V
220-240В, 50 Hz
Package dimensions (WxHxD), cm
42x33x11
Package volume, m3
0.0152
Powerful and cost-effective
The case of the device is made of durable plastic, and the surface is covered with tempered glass. There are ten power settings, temperature adjustment is in the range from 60 °C to 240 °C, and the cooking timer is designed for up to 180 minutes. Reliable protection against surface overheating and voltage surges is also provided.