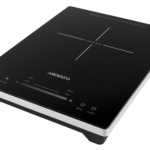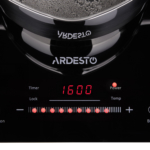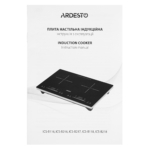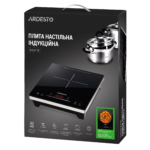 Induction electric cooking plate with one hob eye with power of 1800 W, touch control, temperature and power adjustment, Boost mode, cooking timer, panel lock and protection against overheating and voltage surges.
Specifications :
Cooktop

Portable

No

Sensory

1800

1 (190 mm, 1800 W)

200-1800

Usual

Bottom diameter of dishes, cm

12-26

60°С-240°С

Yes

Strained glass

Up to 15

Yes
Up to 180 minutes

2 hours after cooking

Against overheating and voltage surges

Plastic

Black

31x7x60

2.3

220-240, 50 Hz

150

China

12 months

Package dimensions (WxHxD), cm

44x35x10

3.2

0.0154
Powerful and cost-effective
The cooking plate is equipped with tempered glass. There are ten power settings, temperature adjustment is in the range from 60 °C to 240 °C, and the cooking timer is designed for up to 180 minutes. Due to the Boost mode, you can quickly warm up your kitchenware. For safety, lock function and reliable protection against surface overheating and voltage surges are provided.