Drip Coffee Maker Ardesto FCM-D3200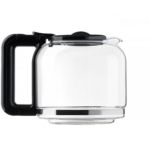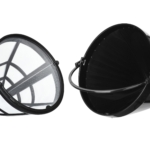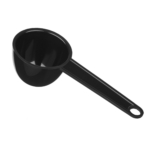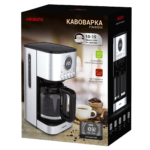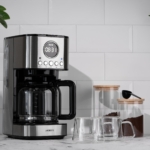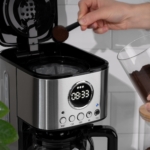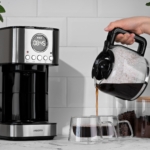 Drip coffee maker with a capacity of 900 W for use in domestic and similar conditions: shops, offices, hotels, etc. The 1.5 l coffee pot is made of borosilicate glass resistant to high and low temperatures. The device is convenient to operate, has a stylish display with white backlight, removable washable filter and anti-drip system.

Specifications :
Drip

Ground Coffee

900

Mechanical

Removable, plastic with nylon mesh

No

1.5

Yes, glass

1.5

Yes

Yes

Yes. with backlit

Yes

Yes

Choice of Coffee Strength

Yes

No

Black, polished steel

Polycarbonate, stainless steel

220

80

China

12 months
Sophisticated and Reliable
The body design is a combination of stylish polished stainless steel with inserts from refined glossy black plastic. A large round display with white backlight and a water level indicator emphasize the manufacturability and convenience of the device. All elements of the coffee maker are made of high-quality materials, in particular, the coffee pot is made of borosilicate glass, that is resistant to high and low temperatures.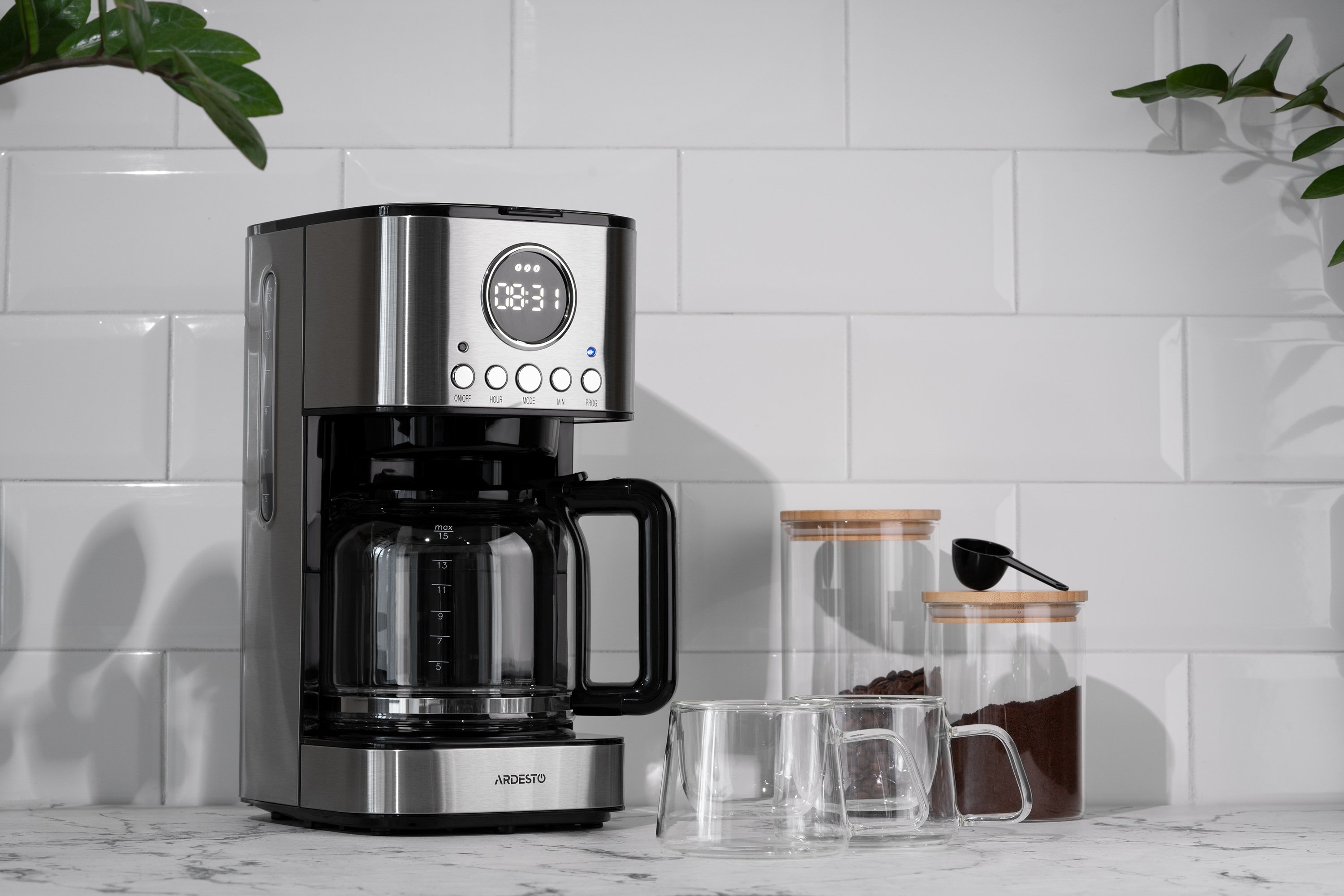 Coffee to Your Taste
Intuitive electronic control of the coffee maker allows you to easily select the strength of the coffee and program the time of automatic start.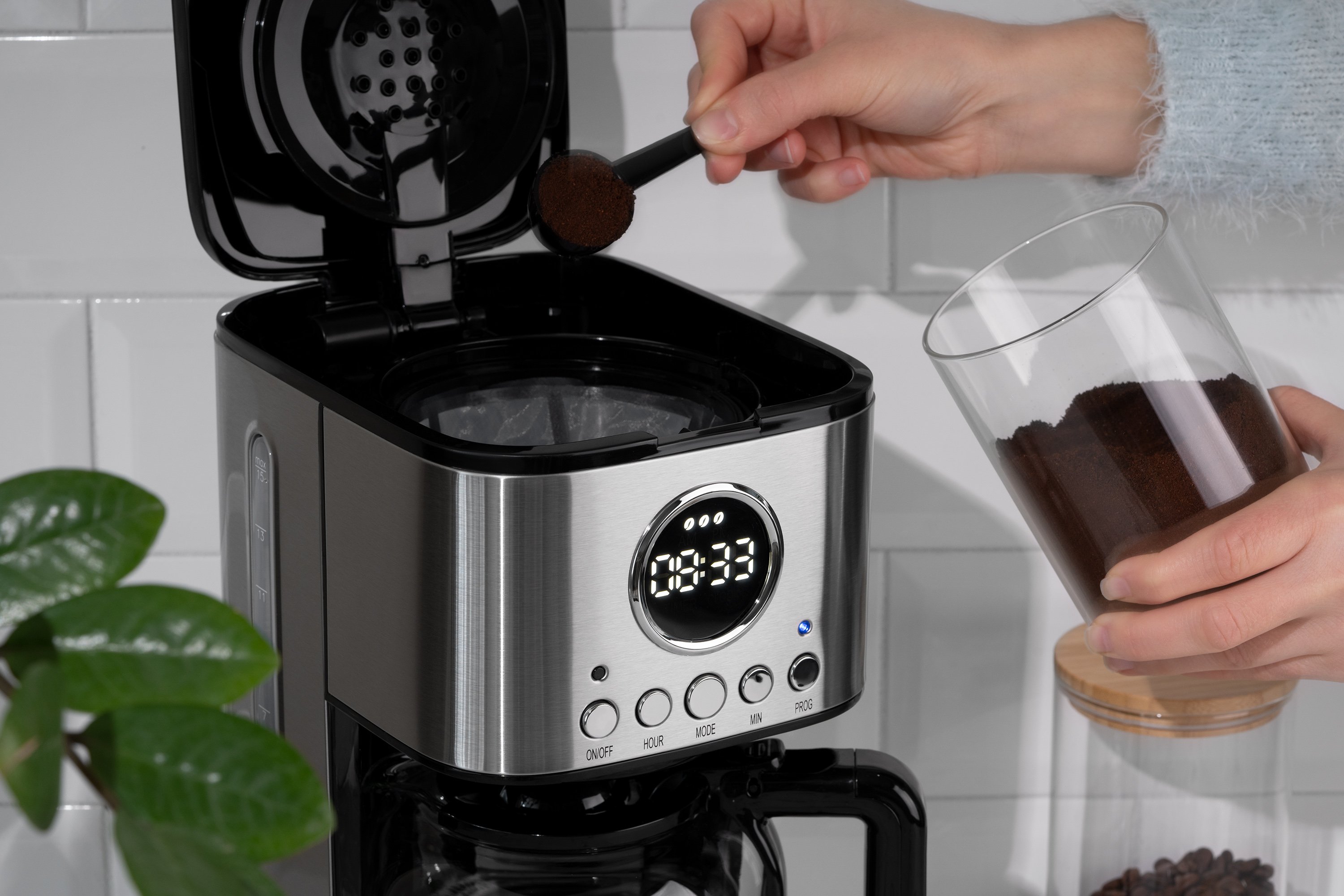 Convenience in Everything
Removable reusable filter for coffee or tea is easy to remove and wash. Use mild detergents for cleaning and do not forget to periodically remove scale (how to do it, you will find in the instructions). So that you don't have to waste time, the coffee maker has the function of heating the coffee pot, so the hot drink is always ready. And the anti-drip system protects from liquid ingress on a heating element, when the coffee pot is not present in the coffee maker.