Food Dehydrator Ardesto FDB-5320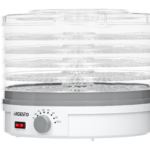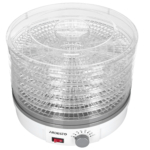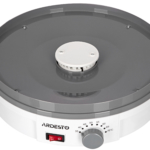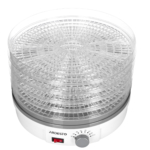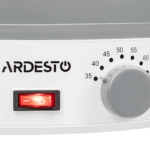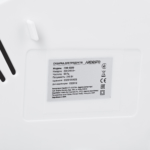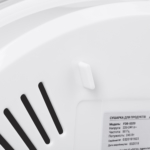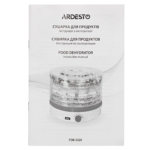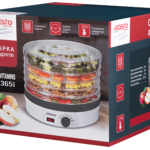 Food dehydrator with a power of 245 W, five transparent pallets and temperature adjustment from 35°C to 70°C.

* Рекомендована роздрібна ціна
Where to buy
Temperature adjustment
From 35°С to 70°С
Drying products
Fruits, Vegetables, Greens, Berries, Meat, Fish, Bread, etc.
Dimensions (WxHxD), cm
33x27x33
Package dimensions (WxHxD), cm
33x28x33
Package volume, m3
0.0305
Durable design
The device consists of a main white unit, five transparent pallet-grates and a cover with air holes. Due to the transparent material you can observe the products. The diameter of the pallets is 32 cm, and the height of each is 3 cm. The control is mechanical, there is a power key and a power control lever.
High performance
Ardesto FDB-5320 is suitable for drying of fruits, vegetables, herbs, berries, meat, fish, bread and other products. Due to the drying temperature in the range of 35°C to 70°C the products save a lot of vitamins and minerals. Information about the temperature and cooking time can be found in the instructions via the link.