Microwave oven Ardesto GO-E722W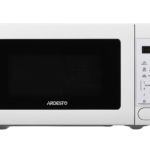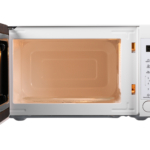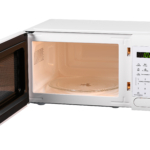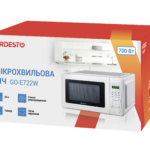 White microwave oven with electronic control and display. The power of GO-E722W is 700 W, there are ten levels of regulation and the internal volume is 20 liters.
* Рекомендована роздрібна ціна
Where to buy
Features
Auto-cooking, auto defrost, quick defrost, express cooking, sequential cooking, delayed start
Package dimensions (WxHxD), cm
35x28x50
Package volume, m3
0.0490
Convenient electronic control
To open using the special button, and for power control, time and choice of cooking programs provided the panel with buttons.
Simple dishes in a few steps
The GO-E722W is suitable for warming up made meals and drinks as well as cooking simple foods such as vegetables, potatoes, meat and cereals. Microwave supports delayed start,quick defrosting, express and sequential cooking.