Microwave Oven Ardesto GO-E865B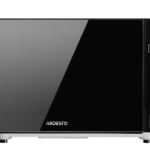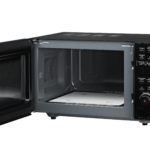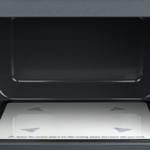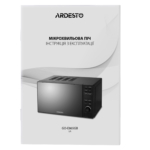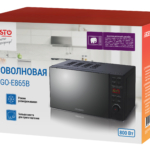 Black microwave without turntable. The design is complemented by a mirrored door. The electronic control panel is equipped with a display. The power of GO-E865B is 800 watts, there are five levels of adjustment, and the internal volume is 20 liters.
Specifications :
Microwave oven

20

800

Electronic

Black

Enamel

No

8

5

Push Button

Yes

Timer, quick defrost (by time), defrost by weight, auto-cooking (menu), sequential cooking, delayed start

45.7

27.1

36.2

12

230

105

China

12 months

Package dimensions (WxHxD), cm

40x31x50

13.5

0.0620
Innovative design
The lower position of the magnetron and the absence of a rotary table provide equal distribution of microwaves and the possibility of using dishes of any shape. There is a key for opening, and for control there are eight buttons and a rotary switch. The keys are responsible for various modes and settings, and the switch is responsible for adjusting the time and choosing a cooking program.
Simple meals through several stages
The model GO-E845GB is suitable for defrosting and warming up ready-made food and drinks, as well as for preparing simple dishes, for example: vegetables, potatoes, pasta, meat and cereals. The microwave oven supports eight programs of express, sequential and auto-cooking.