Microwave Oven Ardesto GO-S724W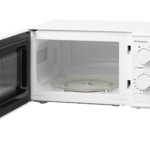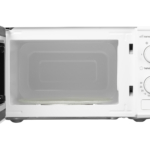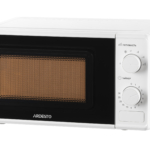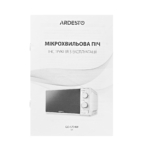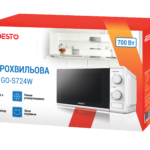 Mechanically controlled white microwave oven. The power of the GO-S724W is 700 watts, there are six levels of adjustment, and the internal volume is 20 liters.
Specifications :
Microwave oven

20

700

Mechanical

White

Enamel

No

1

6

Push Button

25.5

No

46.6

24.3

33.2

9.4

220

105

China

12 months

Package dimensions (WxHxD), cm

35x25x45

10.4

0.0394
Reliable mechanical control
For opening there is a button, and for control there are two rotary switches. One is responsible for power and the other you may use as a timer.
Simple meals through several stages
The model GO-S724W is suitable for defrosting and warming up ready-made food and drinks, as well as for preparing simple dishes, for example: vegetables, potatoes, pasta, meat and cereals.