Oil container Ardesto Fresh AR1510PP (1 L)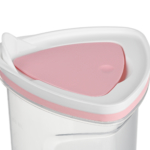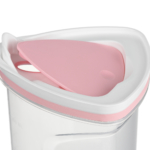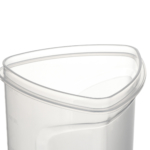 Transparent plastic oil container with rubberized cover, spout and flapper.

* Рекомендована роздрібна ціна
Where to buy
Material
Plastic (PP-5), silicone
Cleaning in the dishwasher
Yes
Package dimensions (WxHxD), cm
10x27x10
Package volume, m3
0.0027
Secure storage
Ardesto Fresh series containers are made of high quality safe plastic which meets all standards and does not contain any harmful substances (BPA Free). The cover with rubberized insert and flapper closes tightly and protects the contents of the container from the outside environment. A special nozzle provides a convenient dispensing of oil, and for the control of capacity there are special markings on the side wall.