Portable Air Conditioner Ardesto ACM-09CRN7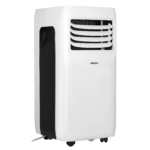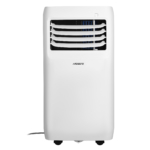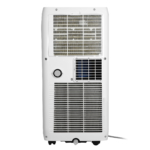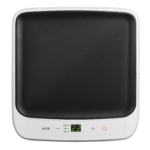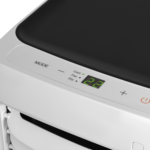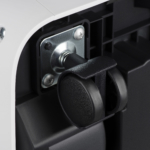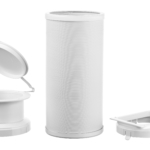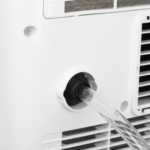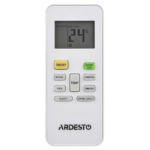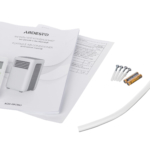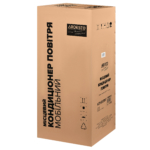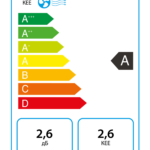 Portable Air Conditioner with GMCC compressor Midea-Toshiba), LED-display and remote control with backlight. The operating temperature range is +17°C to +35°C, and the cooling and heating area is up to 25 m2. In addition to the basic operating modes the air conditioner has additional features – timer function, sleep mode and airflow settings.

* Рекомендована роздрібна ціна
Where to buy
Type
Portable Air Conditioner
Compressor
GMCC (Midea-Toshiba)
Operating temperature range
From +17°С to +35°С
Energy Efficiency Class (cooling/heating)
A/None
Cooling power, BTU/h
9000
Electricity consumption, kW/h
1.28
Minimum noise level of the indoor unit, dB
47
Modes
Auto, Cool, Dry, Fan, Sleep
Remote control
Yes, with backlight
Protection
Autorestart, Compressor protection by 3 minutes
Heat Exchanger
Coated against corrosion and mildew
Air flow adjustment
Mechanical
Dimensions of the internal block (WxHxD), cm
35.5x70.35x34.5
Indoor unit weight, kg
25.3
Kit
Air conditioner, Remote Control, Flexible air duct with fasteners for installation, Manual, Warranty card
Package dimensions (WxHxD), cm
40x87x38
Package volume, m3
0.1322
Portable and powerful
Ardesto ACM-09CRN7 is a compact device, made of durable white and black plastic. Handles and wheels provide easy transportation, and the top panel can be used as a stand. Control keys and LED display with mode indicators are also located at the top panel. A flexible air supply with mountings provide removing of exhaust heat and water drainage is provided by transparent flexible hose. Auto, Cooling, Drying, and Fan are the basic modes of operation. For convenient operation there is a remote control with display and backlight. The choice of speed in the mode of ventilation, as well as manual adjustment of air flow is supported. The timer works within 24 hours, while in sleep mode the air conditioner adjusts the air temperature, along with the noise reduction.
Reliability and high quality standards
Ardesto ACM-09CRN7 meets up the highest standards of quality. The device is made of materials which are certified according to the directive RoHS. Aluminum heat exchanger has a special coating which prevents corrosion and mold formation. When the power is restored the device starts to operate automatically. The air conditioner uses an environmentally friendly freon R290, which belongs to the category of natural refrigerants. It does not destroy the ozone layer and has an extremely low impact on global warming (GWP = 3).