Portable Air Conditioner ARDESTO ACM-12P-R290-PF1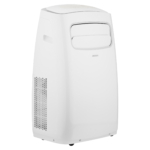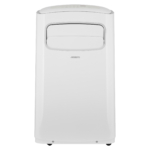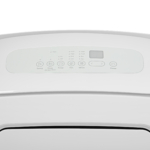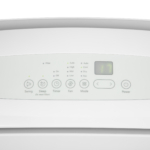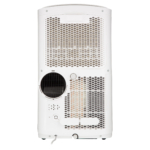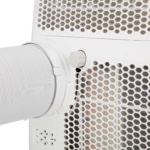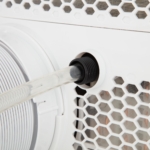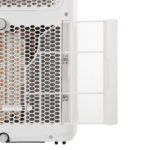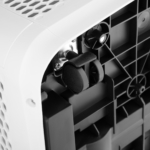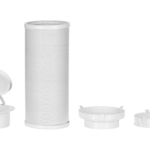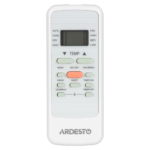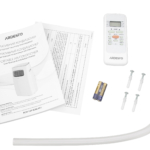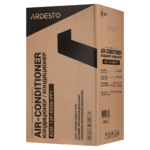 ARDESTO ACM-12P-R290-PF1 mobile air conditioner is designed according to the highest quality standards. The device is equipped with a GMCC Toshiba rotary compressor running on environmentally friendly R290 freon, LED display and a remote control. Locking keys from children is provided.
Specifications :
Portable Air Conditioner

35

GMCC (Midea-Toshiba)

R290

Floor

Plastic

White

Operating temperature range

From +17°С to +35°С

3.5

12000

Minimum noise level of the indoor unit, dB

49

Auto, Cool, Dry, Fan, Sleep

Yes

LED

Yes, with backlight

Coated against corrosion and mildew

Yes

Mechanical

Dimensions of the internal block (WxHxD), cm

45.8x77.5x37.3

31.2

220-240

150

Air conditioner, Remote Control, Flexible air duct with fasteners for installation, Manual, Warranty card

China

12 months
Thoughtful design
ARDESTO ACM-12P-R290-PF1 air conditioner body is made of durable white plastic. On the top panel is an LED display that shows the set temperature in ℃ or Ϝ and the timer setting. For remote control, a convenient remote control is provided, which serves as a remote thermostat, giving the opportunity to precisely adjust the temperature in the place of stay. The basic modes: «Ventilation/Ionization», «Sleep», «Timer», «Cooling», «Heating», «Drying», «Rotate blinds» and «Auto». A flexible air duct with mounting brackets is provided for exhausting warm air, and a transparent flexible hose for draining water. The device is equipped with handles and wheels for convenient movement. There is a power cable, the length is 1.5 m. Two ways of removing warm air: through the window and through the wall.
High quality
ARDESTO ACM-12P-R290-PF1 is made to the highest quality standards using RoHS certified materials. The aluminum heat exchanger has a special coating to prevent corrosion and mold formation. The air conditioner uses environmentally friendly freon R290, which belongs to the class of natural refrigerants.