Refrigerator Ardesto DNF-M259W180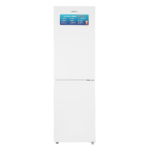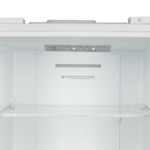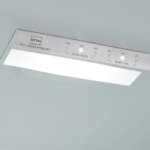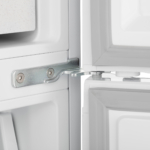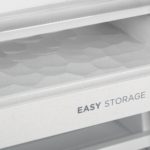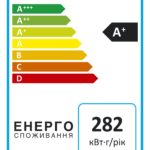 180cm high white refrigerator with a large bottom freezer. Designed for use in household and similar conditions. The volume of the refrigerator compartment is 172 liters, and the freezer compartment – 87 liters, energy saving class – A+.

Specifications :
Fridge-freezer

259

A+

Electricity consumption, kWh/annum

282

Electronic

White

2

Embedded

Yes

Freezer compartment placement

Bottom

172

87

Total No Frost

Automatic

Automatic

No

LED

15

N/ST/T

No

No

41

Number of shelves in fridge compartment

3

Number of drawers in fridge chamber

2

Number of shelves on the door

3

Number of freezer compartments

3 and more

Number of drawers in the freezer compartment

3

54.5

180

63

61

220-240

China

12 months

Package dimensions (WxHxD), cm

58x184x65

64

0.6937
Convenience is above all
LED lighting, the possibility to reverse the doors, self-closing system, built-in handles, internal electronic control panel, etc. – all these features make the refrigerator convenient and easy-to-use. It does not create inconveniences in the kitchen, because its noise level does not exceed 41 dB. And the first class of protection against electric shock, in combination with high-quality materials, guarantee safety and durability of the device.
Easy adjustment
You can easily customize the refrigerator by adjusting the distance between the shelves and moving a special Easy Storage drawer. If you place it under the boxes for vegetables and fruits, it will have a lower temperature, and it will be possible to store meat and eggs in it for some time. If you install the Easy Storage drawer under the second shelf at the top, there will be additional space, in particular for drinks.
Freeze as you wish
The low-temperature freezer will keep food fresh for a long time without frost formation thanks to the Total No Frost cooling system. It is also equipped with a special Convenient Box, which can be turned over to increase the size of the first compartment at the top for storing large products there. When the Convenient Box is in the normal position, you can store pizza or ice cream there.