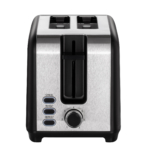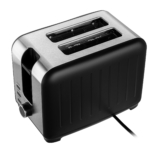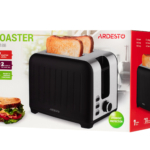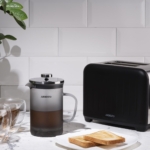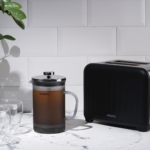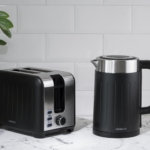 A toaster for two slices of bread in a stainless steel case with black inserts. The toaster is equipped with functions of defrosting, heating and automatic shutdown.
Toaster for two slices of bread
Heating and thawing of products, automatic shutdown at the end of cooking
7 heating modes
Removable tray for collecting crumbs
Specifications :
Hand

930

2

7

Mechanical

Plastic, metal

Stainless steel, black

Heating, defrosting, automatic shutdown, automatic toast pup-up, two-side browning

No

Removable tray for crumbs

Yes

220-240

China

12 months

Package dimensions (WxHxD), cm

19x20x31

1.50

0.0118
Reliable assistant
The Ardesto T-F18B toaster is made of stainless steel with black inserts. Thanks to its innovative functions, it will become a reliable assistant for every housewife who wants to mollycoddle relatives with treats. The toaster allows frying two slices at once on both sides. 7 roasting levels can be selected with the knob. If your toast has already cooled, you can use the heating function. When using frozen bread, the defrost function comes in handy.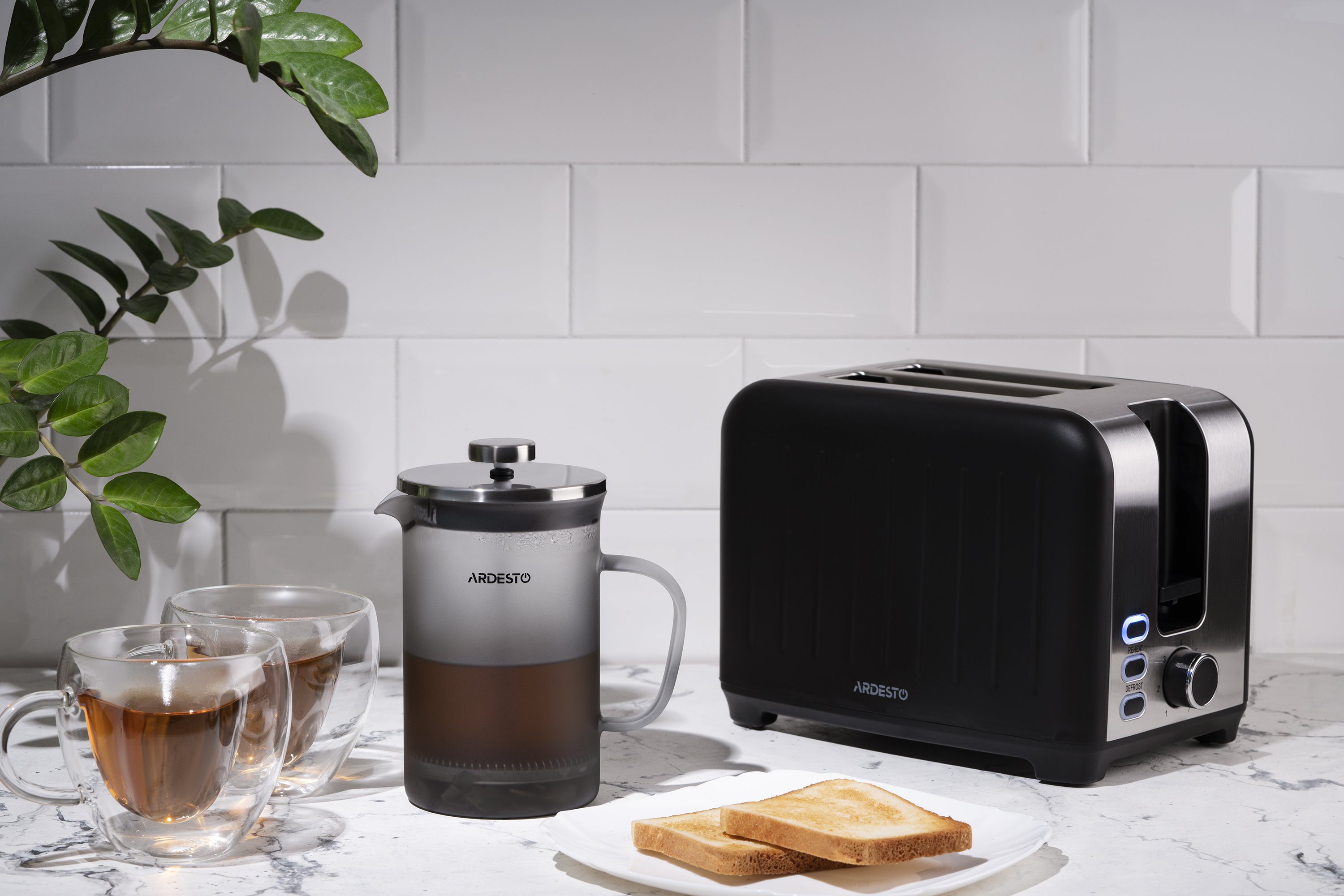 Indicator, auto shutdown and cancel function
The toaster starts working after pressing down the extendable arm. The indicator will inform about the start of roasting. When ready, the slices of bread will be pumped up and the device will turn off automatically. A new special feature of this model is the cancellation function – if you want to cancel the cooking process, just press the corresponding button.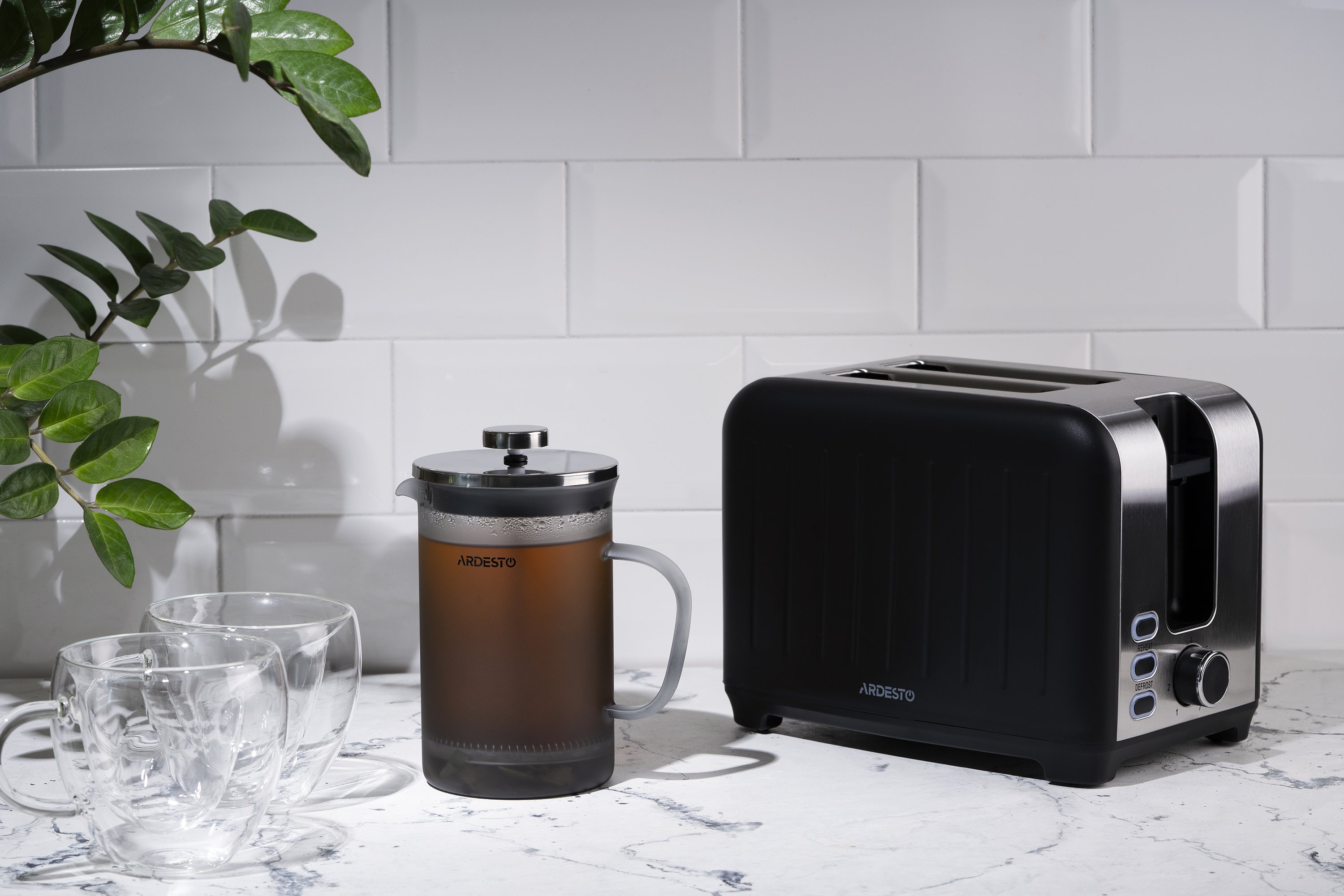 Maintenance and cleaning
Maintenance of your device is easy. Thanks to the waste tray, crumbs falling into the base of the toaster can be removed in one second. Remember: the device must be cleaned after it is completely cooled down and unplugged only. It is strictly forbidden to use abrasive detergents, organic solvents and aggressive chemicals for cleaning.