Washing machine ARDESTO CrystalBright SWMG-7121W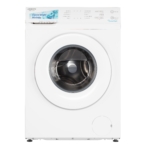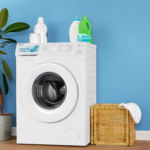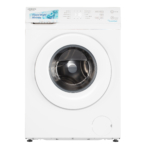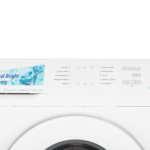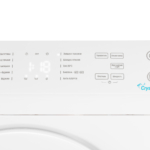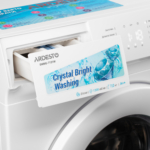 Front loading automatic white washing machine. This washing machine is capable to to wash and spin up to 7 kg of laundry at the same time. In addition to the common features of modern washing machines, it has a "Steam wash" function. Power – 2 100 W, maximum tub rotation speed – 1200 rpm. Recommended for large families and small commercial establishments.
Washing and spinning capacity 7 kg
Max. tub rotation speed 1200 rpm
Energy efficiency class A++
"Steam wash" function
Adding laundry (reloading) during the washing cycle
Power 2100 W
Max. noise level (wash/spin) 60 dB/75 dB
Specifications :
Automatic washing machine

Front

7

A++

Electricity consumption, kWh/annum

170

ІРХ4

0,02-0,8

1200

B

60/75

White

Yes

Yes

10

Cotton (40°C, 60°C), ECO 20°C, Synthetics, Quick wash, Delicate, Mixed fabrics, Anti-Allergy, Drum cleaning, Spin, Rinse+Spin

Yes

Yes

No

Yes

Steam wash, Add laundry, Temperature/speed selection, Rinse+, Child lock, Delayed start

60

85

42

52

220-240

China

12 months
The power and tenderness of steam wash
The "Steam wash" function makes ironing easier, and sometimes even makes it unnecessary. In addition, it allows you to gently clean the most delicate clothes, removes allergens and unpleasant odors.
Reliability and efficiency
Crystal Bright washing machines are made in an original design and have a reliable and convenient build. The tub capacity is 45 liters, but the SWMG-7121W depth is only 42 cm. The lifting ribs of the tub imitate a washboard, which increases the washing efficiency greatly, and the special horizontal stiffening ribs reduce the vibration. The door handle is located on the top, so you don't have to bend down to open it.
Smart control
SWMG-7121W is equipped with a touch control panel without any mechanical elements with a large "hidden" LCD display. For greater convenience, the panel is set at an angle of 20°. The smart system automatically controls the water temperature, tub rotation speed, foaming and balancing of the laundry in the tub.
All that you need
Whatever the laundry, ARDESTO CrystalBright SWMG-7121W has a wide set of pre-installed programs to perform all the necessary tasks with high quality: "Cotton" (40°C, 60°C), "ECO" (20°C), "Synthetics", "Quick wash", "Delicate wash", "Mixed fabrics", "Anti-Allergy", "Drum cleaning", "Spin", "Rinse + spin".
Convenience and safety
If the pre-set modes are not enough, ARDESTO CrystalBright SWMG-7121W will allow you to select the washing temperature and speed on your own. You can also reload laundry after the start of washing cycle, set the start time for washing and increase the rinse time. And its child lock function is a pleasant bonus for families with children.
SUBTITLE 6: Power saving
Power saving
On the basis of 220 standard wash cycles for the "Cotton" programs at 60°C and 40°C, it was estimated that the water consumption of the ARDESTO CrystalBright SWMG-7121W is 9200 l/year, and the electricity consumption is 170 kWh/year, which corresponds to level A++ energy efficiency class.