Blender Ardesto HBK-1601BR BLACK MARS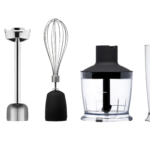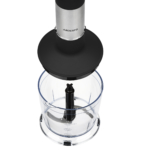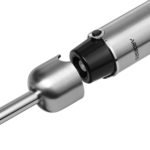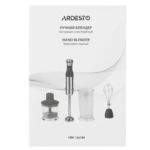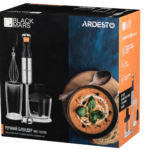 Premium immersion hand blender for quick grinding of ingredients and preparation of various sauces and drinks. The package set includes a nozzle for mixing and a measuring cup of 600 ml.

* Рекомендована роздрібна ціна
Where to buy
Material body
Soft-touch plastic, metal
Color
Black, polished metal
Number of nozzles
3 (for mixing, grinding, whisking)
Material of the stand
Stainless steel
Material of the knives/whisk
Stainless steel
Measuring glass capacity, ml
600
Bowl for grinding capacity, ml
500
Protection
Overheat motor protection
Dimensions (WxHxD), cm
6.6x42.5x6.6
Package dimensions (WxHxD), cm
13x25x24
Package volume, m3
0.0078
Ergonomic and durable
The ergonomic body of the blender is made of durable black soft-touch plastic and polished metal inserts. Knives are made of durable and reliable stainless steel. Splash protection is provided, and the titanium coating ensures perfect sharpening of the blades over a long service life. The 900 W motor is protected against overheating. There are five speeds with an indication on the handle and a convenient power key. Due to the thought-out design the device works with a low noise.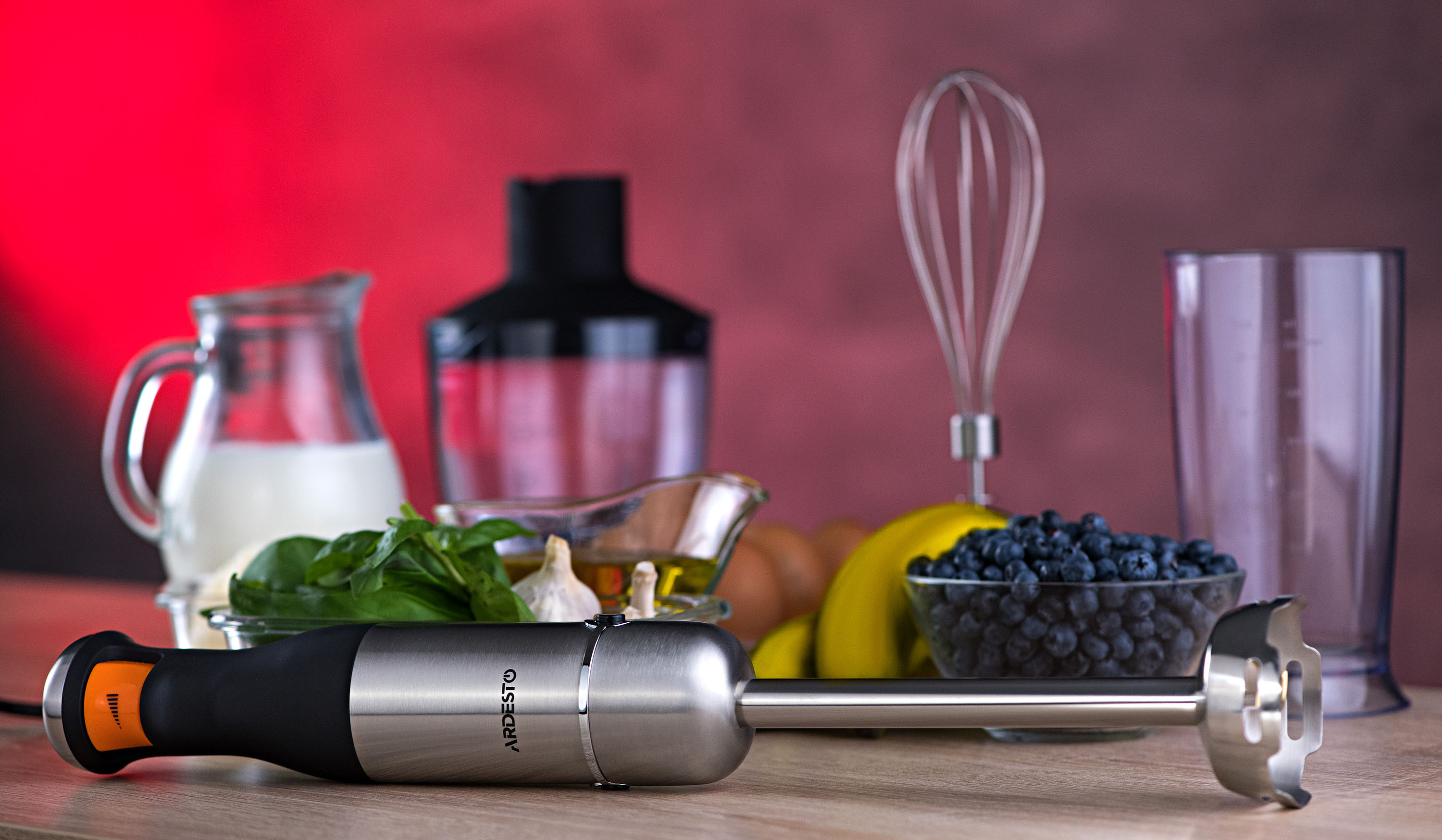 Universal Assistant
The package includes a measuring cup of 600 ml and a metal nozzle for mixing, a 500 ml bowl for grinding and a whisk for whisking. With this set you can quickly prepare the ingredients for complex dishes, make a cocktail or a smoothie, as well as mix the dough for baking and pancakes or make the omelette.