Cooktop Ardesto ICS-B216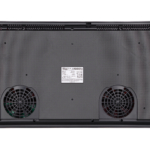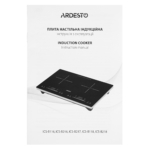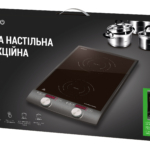 Induction electric cooking plate with two hob eyes with total power of 2900 W, combined control, temperature and power adjustment, cooking timer and protection against overheating and voltage surges.
* Рекомендована роздрібна ціна
Where to buy
Burners
1 (167 mm, 1600 W) + 1 (145 mm, 1300 W)
Power control, W
200-1600
Burners location
Vertical
Bottom diameter of dishes, cm
12-26
Temperature control
60°С-240°С
Auto power off
2 hours after cooking
Protection
Against overheating and voltage surges
Dimensions (WxHxD), cm
31x7x60
Power supply, V
220-240В, 50 Hz
Package dimensions (WxHxD), cm
63x36x9
Package volume, m3
0.0204
Powerful and cost-effective
The case of the device is made of durable plastic, and the surface is covered with tempered glass. Two hob eyes work with different power – 1300 and 1600 W. There are ten power settings, temperature adjustment is in the range from 60 °C to 240 °C, and the cooking timer is designed for up to 180 minutes. Reliable protection against surface overheating and voltage surges is also provided.